Your friendly neighborhood service repairman. 
Hi, my name is Stephen Aukerman and I have been running CT Appliance Service for over 25 years. It has been my pleasure to serve the communities of Northeast Connecticut – where I have lived my entire life. I pride myself in providing professional, fast, friendly, expert in-home service on all major brands of household appliances.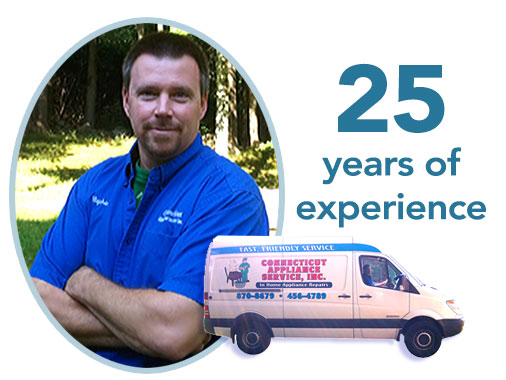 I work out of a fully stocked service truck and can fix most appliance problems that same day.  However, if parts are needed, I order them while at your home and will schedule a follow-up service call once the parts are in to complete your repair.
I offer evening appointments at no addition charge and get immense satisfaction from being a hard-working, honest, independent, small business owner.
Contact me today and let's get started.